Game of Thrones Season 7 is about to come to its end.
In few days, GoT fans all over the globe will witness its much awaited final episode that might confirm some of the most talked about fan theories rolling over the interweb.
So far, Game of Thrones Season 7 already confirmed a handful of theories like Jon Snow and Daenerys Targaryen getting extra close with each other, Samwell Tarly discovering the mountain of dragon glass and Gendry finally getting back into action after disappearing for quite some time.
And one of the biggest theories that have been confirmed just recently is The Night King getting one of Dany's dragon that he turned into an Ice Dragon.
For the last episode, GoT fans are expecting that some other hot theories will come into fruition. Some of them are as follows:
Jon Snow will finally know his true parentage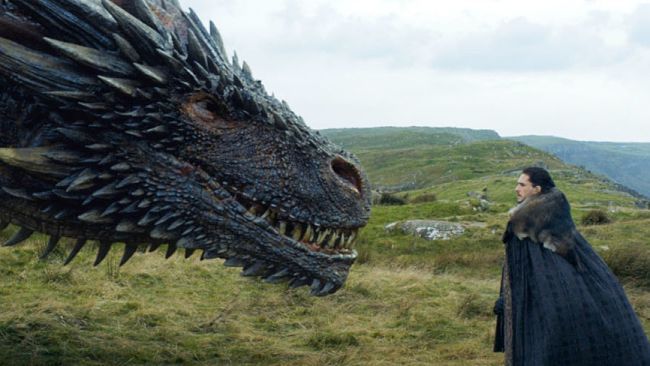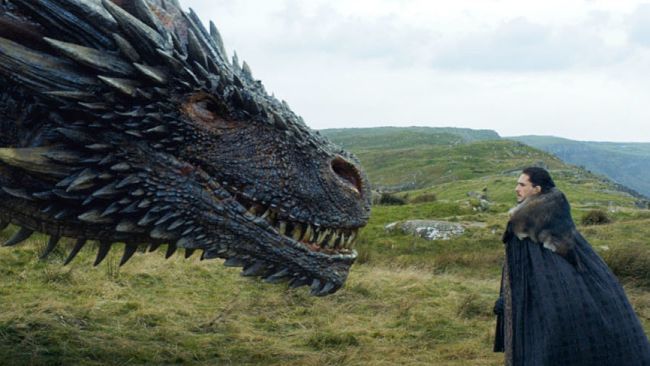 Last season, the R+L = J theory has been confirmed true. Rhaegar Targaryen and Lyanna Stark are Jon Snow's true parents.
The only question right now is when Jon Snow will know.
After the appearance of this official still, many speculates that Jon Snow will finally learn of his parents at this upcoming last episode.
Arya will kill Littlefinger
Many GoT fans believe that Arya will kill Littlefinger, the only question is when.  And based on the last episode, it seems like it will happen anytime soon.
Arya and Littlefinger are both playing the mind games right now.
Although Littlefinger (Petyr Baelish) is the much more experienced one at this kind of game, Arya still got the upper hand.
Remember, she got a lot of faces that she can use anytime she needs and wants.
Tyrion Lannister is a Targaryen
Tyrion doesn't look like a Lannister, right? He doesn't share the kind of genes that Cersei and Jaime has – from height, looks even the type of hair and eyes.
Some popular theories suggest that Tyrion has a Targaryen blood.
His father is not Tywin Lannister but the mad king Aerys Targaryen making him Dany's half brother.
Watch the video below as it gives more clues about Tyrion being a Targaryen.
Bran Stark is the Night King
Bran Stark is now the Three Eyed Raven and according to some fans, he also shares the mind and body of the Night King.
One fan suggests Bran went back in time and warged into the man who became the Night King.
He did this in an attempt to stop the Children of the Forest from creating the king of White Walkers.
However, his plan failed and got trapped to the man's body and he therefore couldn't travel back to the future.
Below are some links that supports this theory. Check them out.
[MAIN SPOILERS] Bran Stark's choice of attire from gameofthrones
A crazy 'Game of Thrones' theory about Bran Stark and the Night King is spreading like wildfire
Understanding The Bran/night King Theory From Game Of Thrones
Gendry's Mom is Cersei Lannister
Just like Jon Snow, Gendry has no idea who his real mother is.
The only difference is Gendry has few memories of her before she died.
Gendry once told that her mom used to sing to him at night and she had this beautiful yellow hair.
Could it be Cersei?
Gendry is Robert Baratheon's bastard son. 
Robert and Cersei did have a child once and he died just after few months – this is according to Cersei's story.
Cersei even told some story about him back in season 1.
She told Lady Stark a simple story about her baby boy – a little black-haired beauty, a real fighter as he tried to beat the fever that took him. Who knows, maybe that little black-haired boy is alive!
Arya Stark is dead
Although this theory is quite far-fetched, it's still an entertaining one to discuss in here.
Some fans suggests that Arya is not really Arya but the Waif who wears Arya's face after killing her last season. Who knows!
The Game of Thrones Season 7 final episode will air on August 27.
It's quite exciting to see if these fan theories will come into reality before the season 7 closes its doors.
Via harperbazaar.com, nerdist.com, forbes.com, nme.com
This work is licensed under a Creative Commons Attribution 4.0 International License.





Contact us or email us with your questions, comments or tips. Read more trending news here at HenSpark!