Shout out to all Star Wars fans out there! Disneyland Resort released a teaser video for their new Star Wars-themed lands (Star Wars Land) that is set to open in 2019!
Disney revealed a sneak peek or preview video of its highly anticipated and most awaited Star Wars Land at both Disneyland and Walt Disney World.
The video shows the frames for two AT-AT Walkers that will be one of the highlights of the Star Wars Land.
It features the skeletal forms of the gigantic All Terrain Armored Transport along with Big Thunder Mountain Railroad completed by the blue sky in the background.
The video then transforms into a computer animation, showing what the fully rendered forms of the AT-AT will soon be, in real life.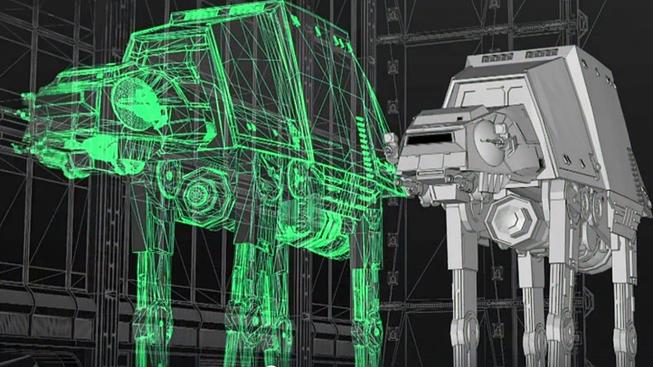 Disney officials said that there are two signature attractions being built.

One attraction lets the guests to take control of the Millennium Falcon for a customized secret mission and one that puts guests in the middle of the epic battle between The Resistance and The First Order.

Both of these attractions are totally cool and amazing and surely, fans will flock in to experience them personally.

The Star Wars Land is a 14-acre attraction designed to take guests to a remote trading port (a never before seen planet) and one of the last stops before wild space – where the Star Wars characters and their stories come to life.  

According to Disney CEO Bob Iger, it will be "occupied by many inhabitants; humanoids, aliens and droids … the attractions, the entertainment, everything we create will be part of our storytelling. Nothing will be out of character or stray from the mythology."

The Star Wars-themed lands are officially the biggest and the largest-ever, single-themed land expansions at Disneyland and Walt Disney World Resorts that is set to open for public in 2019.

So, are you excited for this new Disneyland attraction?

Via nerdvanamedia.com, 6abc.com, nbcbayarea.com, disneyparks

[Contact or email us with your questions, comments or tips.]

<!-comments-button-->