Universal Studios has released the second trailer for Illumination Entertainment's Despicable Me 3.
Despicable Me 3 brings back our favorite, lovable villain-turned-superdad Gru, wife Lucy and their adorable daughters—Margo, Edith and Agnes and his minions for another fun-filled misadventure.
And this time, Gru will be joined by his long-lost twin brother Dru.
At the first trailer of Despicable Me 3, Dru wasn't revealed.
Instead, it introduced audiences to a new guy named Balthazar Bratt – an 80's looking, moon walking, spiky-haired super villain in shoulder pads.
Set to the pump up beat of Dr. Dre, Eminem and X-Zibit's "Whats the Difference," Gru is tempted to return to his old adventurous ways and do one last big heist with his long-lost super rich twin brother.
While Gru is thinking about the welfare of his family specially his adopted daughters, he's tempted to do another round of heist.
His super rich twin brother, Dru, reaches out to him with a heist opportunity too good to turned down, and this is where another misadventure of Gru begun.
Aside from Steve Carell giving the voice to characters of Gru and Dru, the voice cast also includes Kristen Wiig returning as Gru's wife and Anti-Villain League agent, Lucy Wilde, Russell Brand as Dr. Nefario, Miranda Cosgrove as Margo, Dana Gaier as Edith, Nev Scharrel as Agnes and Emmy, Tony and Grammy Award winner Trey Parker as the new super villain Balthazar Bratt.
Trey Parker is the co-creator of Comedy Central's global phenomenon South Park and the Broadway smash The Book of Mormon.
Note: Agnes's voice actress, Elsie Fisher, from Despicable Me 1 and 2 was replaced by Nev Scharrel due to Fisher's voice getting too old for the role.
This third film in the Despicable Me franchise is directed by Pierre Coffin and Kyle Balda, co-directed by Eric Guillon and written by Cinco Paul and Ken Daurio.
It is produced by Illumination's Chris Meledandri and Janet Healy, and executive produced by Chris Renaud.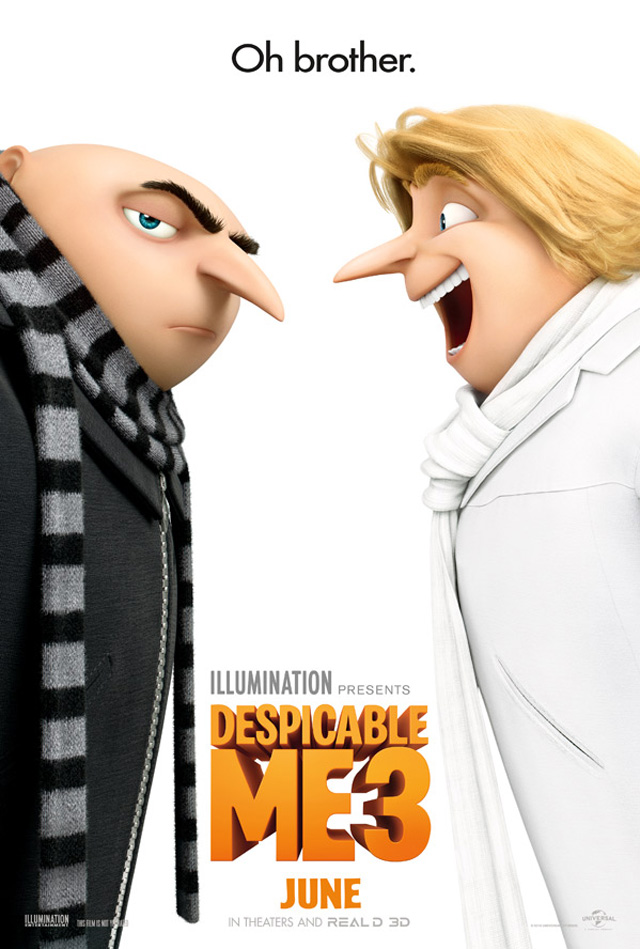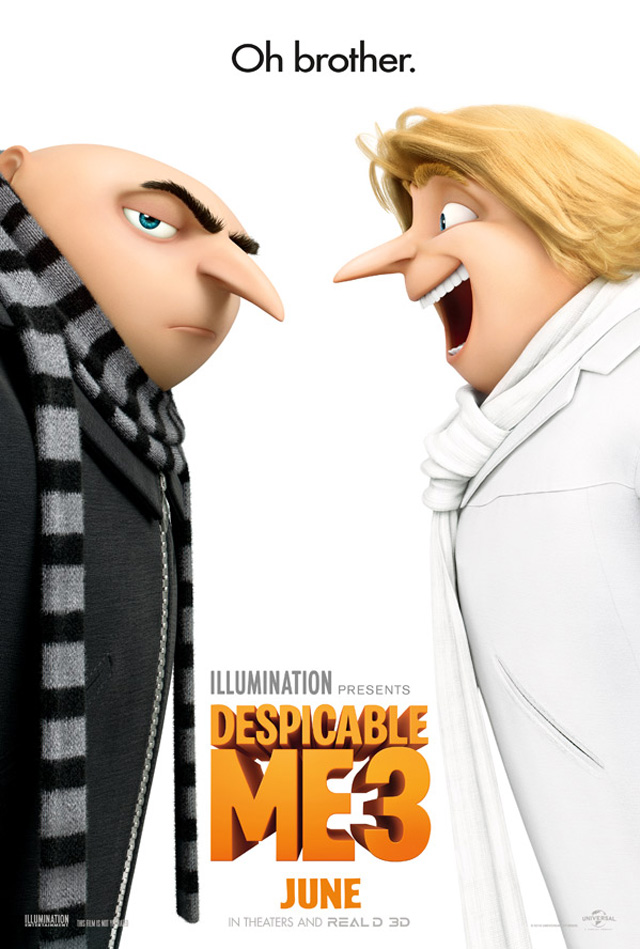 The first film, Despicable Me (2010) grossed over $543 million worldwide. The sequel Despicable Me 2 (2013) grossed almost $971 million globally.
The prequel film Minions (2015) earned $1.159 billion at the global box office.  
Despicable Me 3 is expected to break these records this year.
Despicable Me 3 will hit the big screen on June 30, 2017.
(via ComingSoon.Net, IMDB, Despicable.Me)
This work is licensed under a Creative Commons Attribution 4.0 International License.





Contact us or email us with your questions, comments or tips. Read more trending news here at HenSpark!