According to the official report, at least 19 people were killed and 50 or more others were severely injured in a suicide terrorist bomb attack after Ariana Grande's concert in Manchester Arena in England.
Greater Manchester Police and authorities said that the incident is now considered as an act of terrorism while British Prime Minister Theresa May called it as "an appalling suicide attack". 
According to initial reports, the bomb explosion took place outside the arena, near the Manchester Victoria transit station.
It all happened after the concert ended at about 10:35 pm (Monday night), catching people as they exited the concert venue.
Greater Manchester police officials are now coordinating with the British intelligence and other concerned organizations to bring light to the deadly attack.
"This is clearly a very concerning time for everyone," Ian Hopkins, chief constable of the Greater Manchester Police said in a news conference.
Based on the forensic evidence gathered at the scene of explosion, which includes a body found at the blast site, it's quite clear that it's a suicide attack. But British authorities haven't given out any information yet about the identity of the suicide bomber.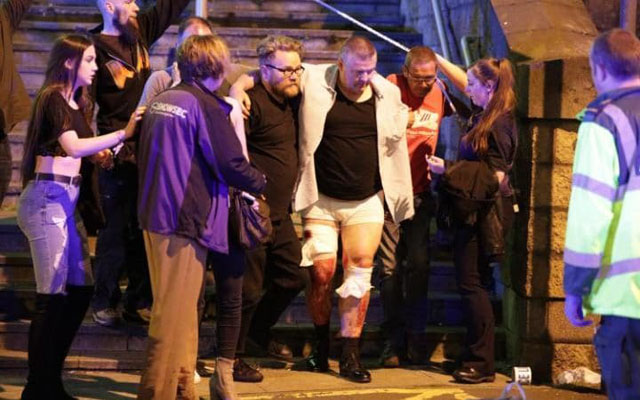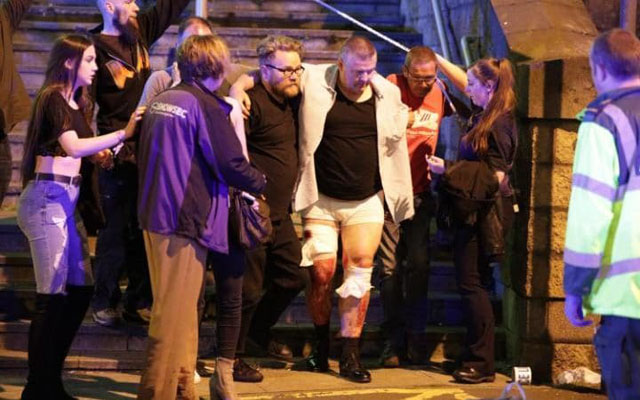 Initial reports also confirmed that some of the casualties might have been caused by panic and stampede of concert-goers.
One of the concert goers, Ivo Delgado said in an interview that after the concert ended, he heard a loud explosion outside the arena.
"People started screaming and going to the other side of the arena," said Delgado in an interview.
Another concertgoer, Calvin Welsford also said that he heard a "loud bang" a couple of minutes after Grande's set had finished.
"Ariana was off the stage, she'd finished her set. I looked around because I heard this big bang, people screaming and crying and flooded towards the stage." he told in an interview.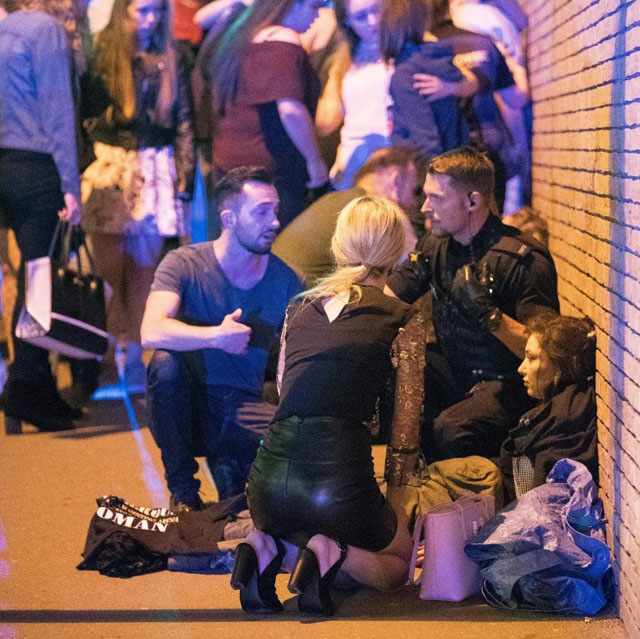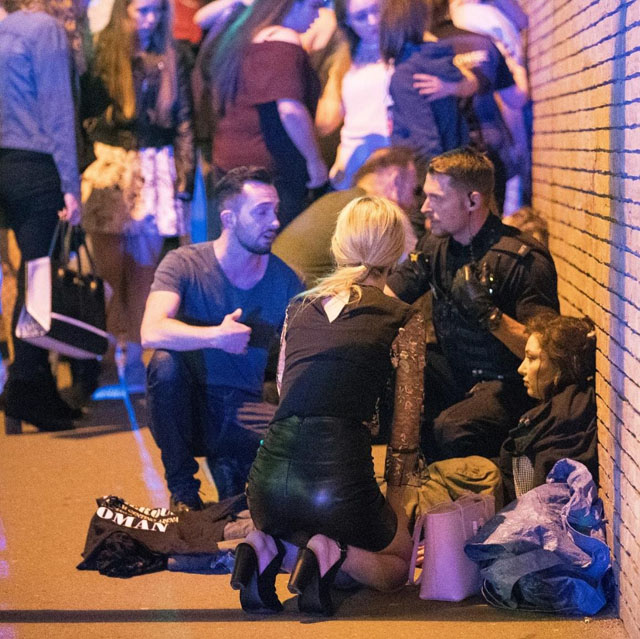 Promptly after the explosion, Ariana Grande apologized to her fans. She tweeted:
"Broken. From the bottom of my heart, I am so so sorry. I don't have words."
In a separate statement, Grande's manager, Scooter Braun thanked Manchester's first responders who rushed to the scene immediately to help save lives.
Meanwhile, Manchester area families opened up their home to comfort some of the victims.
Hotels also opened their doors to people who could not get home due to an area lockdown.
A nearby Holiday Inn hotel became a makeshift headquarters that parents can contact to know the status of their loved ones.
Via nbcnews.com,  cnn.com, manchestereveningnews.co.uk
Images via telegraph.co.uk
This work is licensed under a Creative Commons Attribution 4.0 International License.





Contact us or email us with your questions, comments or tips. Read more trending news here at HenSpark!