Christmas season is truly one of the most awaited times of the year. This is the time when all kinds of parties are held almost everywhere. This is the kind of holiday when friends, families and distant relatives gather together to celebrate a once-a-year festivity.
And to celebrate the holiday season, I listed below 5 of the most amazing Guinness world records that are inspired by Christmas traditions.
Most lights lit simultaneously on a Christmas tree
On December 10, 2010, a total of 194,672 lights were lit simultaneously on a Christmas tree. This record breaking event was achieved by Kiwanis Malmedy Haute Fagnes in Malmedy, Belgium. There are around 350 garlands that measures 3 m (9 ft 10 in) long and fitted with 576 lights hanged on the tree. And just by using voltage calculations, witnesses (Guinness world record technical staff and crew) were able to determine exactly how many lights were lit in span of 5 minutes.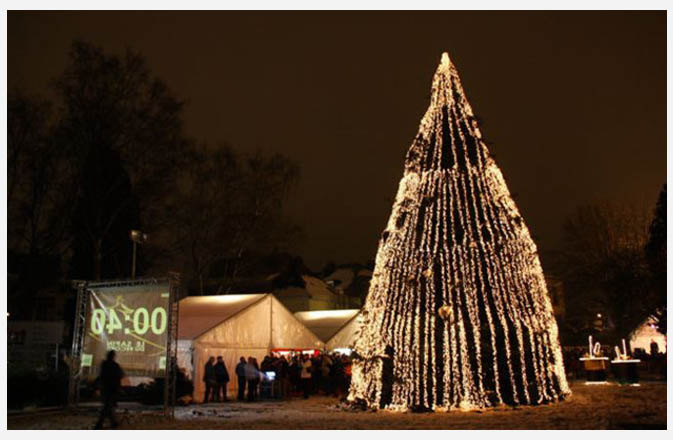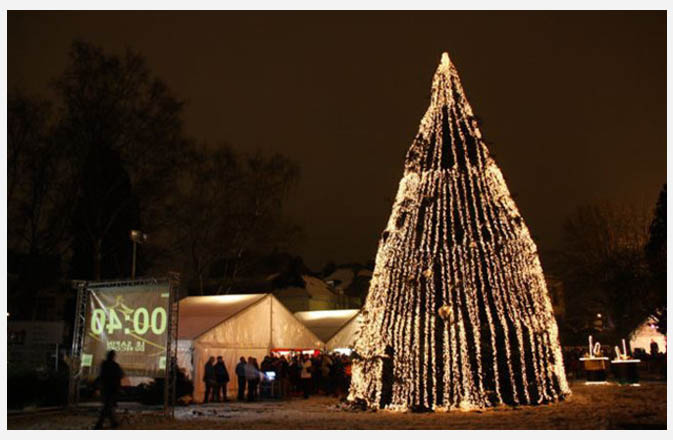 Tallest Christmas pyramid
According to Guinness world records, the tallest Christmas pyramid ever recorded is at 65 ft 7 in tall. The said pyramid was created by Henry Jacob and was presented and measured on the Berlin Christmas Market in Berlin, Germany, on 16 November 2010. This huge Christmas pyramid has 6 floors wherein the bottom three floors are used by the public as a viewing platform.
Most Christmas lights lit on a residential property
With a total of 502,165 Christmas lights that illuminated the whole Canberra house, David Richards and wife Janean Richards was able to break their own record of most Christmas lights lit on a residential property. The couple first reached the amazing feat way back 2011 when they decorated their home with 331,038 bright and twinkling lights. And now with over half million of lights, they successfully broke their record by over 150,000.
The lights includes more than 50km of LED string lights, 520 Lightorama channels controlling a 50-metre, walk through, multi-colored canopy and an 18-metre light-controlled tree that are all animated and synchronized to music. What a way to light up the nights before Christmas!
Most expensive Christmas greeting card sold at auction
This Christmas card is considered as the world's first and most valuable Christmas card.  It was sold at auction in Devizes, Wiltshire, United Kingdom on November 24, 2001 for a whooping £20,000 ($28,158). The card measures 13 x 8 cm and according to records, it was sent by a Sir Henry Cole to his grandmother in 1843. The card was hand-colored by the London illustrator John Calcott Horsley. The expensive Christmas card features Christmas dinner with three generations of a family enjoying the celebration. The card side panels show some sort of charitable scenes with people clothing and feeding the poor.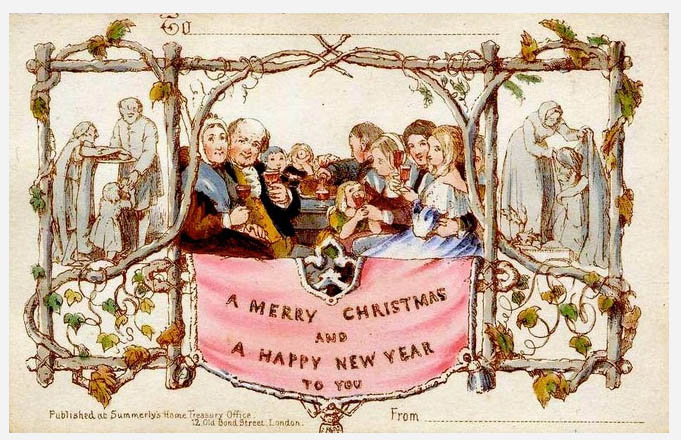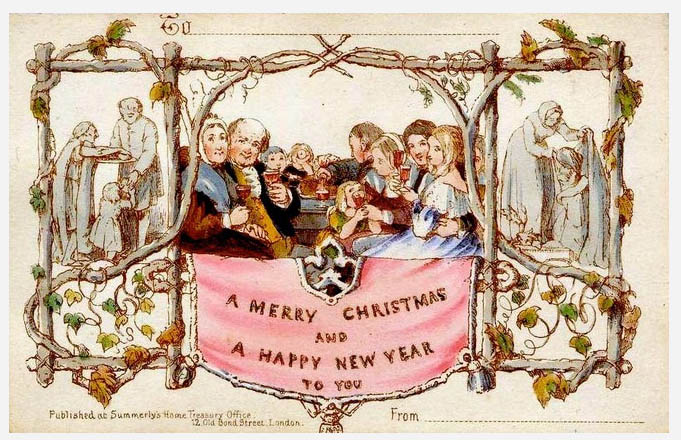 Largest gathering of Santa Claus
On December 21, 2014, 18, 112 people dressed as Santa Claus gathered and met at Nagar Saktan Thampuran Ground, Thrissur, Kerala, India. This number was enough for them to bag the recognition of largest gathering of Santa Claus. The whole event was organized by Thrissur Citizenry & Thrissur Archdiocese (India) for Buon Natale Programme 2014.
Largest gathering of Santa's elves
If there's a record for largest gathering of Father Christmas, of course there's also a record for largest gathering of Santa's elves. The world record was achieved by Siam Paragon Development Company Limited (Thailand) in Bangkok, Thailand on 25 November 2014. There are 1,762 Santa's elves participated in the said Christmas-themed event.
This work is licensed under a Creative Commons Attribution 4.0 International License.





Contact us or email us with your questions, comments or tips. Read more trending news here at HenSpark!