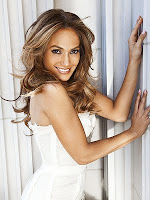 Jennifer Lopez! Zac Efron! Eva Longoria!
See which A-listers and new faces made this 2011 list
JENNIFER LOPEZ
"Rarely am I left speechless, but I feel honored," says Lopez of topping PEOPLE's Most Beautiful list of 2011. But at 41, the singer-actress has earned her status as a beauty icon, something she says that family – husband Marc Anthony and twins Emme and Max, 3 – has taught her. As for looking glam week in and week out on American Idol, Lopez says, "I don't want anybody thinking it's easy. It does take time and it's hard work. HDTV wide-screen is nobody's friend!"
ZAC EFRON
Those abs! Those pecs! That chest! No wonder the newly single star also topped PEOPLE's Most Amazing Bodies list last year. But the 23-year-old is more than mere eye candy. Efron, who's currently filming the A-list ensemble New Year's Eve, tells PEOPLE, "I think it's important to remember to live in the moment and enjoy every day to the fullest."
REESE WITHERSPOON
Dressed in a custom-designed Monique Lhuillier blush-hued gown, Witherspoon, 35, "took your breath away," a guest at her April nuptials told PEOPLE. Husband Jim Toth, 40, is certainly a big reason why the A-lister can't stop smiling these days. "He's wonderful," the Water for Elephants star tells Vogue. He's just a really great guy, and I feel really lucky."
JESSICA SIMPSON
Being well-endowed since sixth grade, the blonde bombshell points out that "there's no way to hide them as much as you want to bandage your boobs down." Simpson, 30, has since learned to embrace her chest as her "best accessory," telling PEOPLE, "Now I can make my way in and out of parking tickets: Show the girls and give a wink!"
MANDY MOORE
Moore's musician husband Ryan Adams likes her makeup-free, but the actress tells PEOPLE, "I'm a product junkie. I love playing with makeup." Though the 27-year-old Tangled star admits she may not be "particularly good at putting on my own makeup," there's one thing she can do without blinking an eye: "I'm an expert at curling my lashes without a mirror."
KATIE HOLMES
Her good looks and fashion sense made Holmes a natural choice to play Jackie O. in the TV biopic The Kennedys. But the 32-year-old star mom felt a connection to the former First Lady that was more than skin deep. "She had so much strength. … I loved her love of family, how important it was for her to be a good mother," Holmes told Elle.
JENNIFER HUDSON
Now that she's in the "best shape of my life," the size 4 Weight Watchers spokesmodel and busy mom (to 20-month-old David) is working on getting her beauty rest. "Between working and keeping up with my son, I can't say that I get too much sleep," says Hudson. "One of the greatest luxuries I am afforded is a solid eight hours every once in a while!"
KELLAN LUTZ
"I started out modeling, so this is the pinnacle," Lutz told PEOPLE of his Calvin Klein underwear ads. So what makes the Twilight star such an irresistible pitchman (besides his pecs)? "I have dimples, so thank the Lord I was blessed with something I could use to look like a little beggar," the 26-year-old tells PEOPLE.
DANA DELANY
Looking good is all in your "attitude," says Delany. And good habits: The 55-year-old sticks to a diet of mostly fish and vegetables and does yoga five days a week, though the self-proclaimed hedonist admits a weakness for good wine. The payoff? "I just learned that my Body of Proof role was written for a 35-year-old, but they offered it to me," Delany tells PEOPLE.
EMMA STONE
At 22, the Easy A star is already being called the new face to watch. With that label also comes the pressure of staying thin in Hollywood. "I'd be crazy to sit here and tell you that I've never thought about it," Stone, who can next be seen in this summer's Crazy, Stupid, Love, told Glamour. "[But] I never can beat myself up about it … You're a human being, you live once and life is wonderful, so eat the damn red velvet cupcake."
To see who else made PEOPLE's Most Beautiful 2011 list, pick up this issue, on newsstands!
Reference/Source: people.com
Reference/Source: People Magazine April 2011 Issue
This work is licensed under a Creative Commons Attribution 4.0 International License.





Contact us or email us with your questions, comments or tips. Read more trending news here at HenSpark!