How far can one go for fighting for human rights? On what extent can a person sacrifice to achieve a goal that will benefit lots of people. Are you ready to be imprisoned and even die on what you are fighting for? These are just some of the questions that probably came to the minds of these prominent political prisoners.
Actually when I was researching about the history of the people listed here in this featured article, I was really amazed on how brave they are in their campaign. Their campaigns mainly focus on the benefit of the people, some became politically engaged wherein they have successfully gained power to implement laws and policies for development. Although some does not have interest in gaining government seats, they still became prominent because they resort on the non-violent campaigns and strategies. Let's look back on history and learn more about the political prisoners of all time.
10 – Antonio Gramsci
Gramsci is an Italian who is a founding member of the Communist Party of Italy. He is an active member who opposed Fascism in Italy with a goal in his mind in restoring democracy. During Benito Mussolini's regime, he was captured, prosecuted and sentenced for five (5) years imprisonment on a remote island. This sentence was extended to twenty (20) years the following year. Antonio Gramsci was released in 1934 and died after three years. The great contributor to the Marxism philosophy died at the age of 46.
9 – Thomas Mapfumo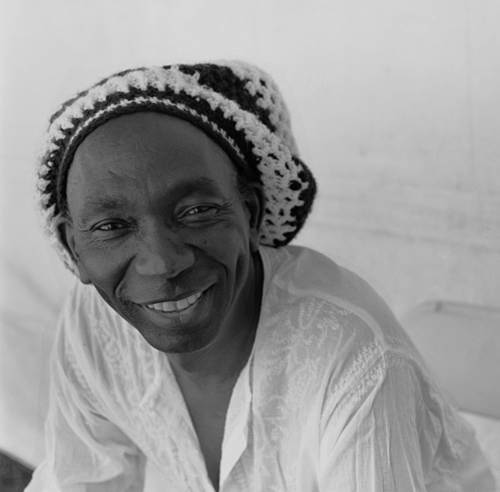 He was called "The Lion of Zimbabwe" and "Mukanya" (praise name of his clan in the Shonan language) as he used music to criticize the government. With his style of music called Chimurenga (which means 'struggle' in Shonan language) he wrote songs with messages calling for overthrowing the government. At first the government had no idea on the meaning of his songs because it was in Shonan language but eventually they knew it. Mapfumo's records were banned and he was sent to prison. He was released after three months of imprisonment because his supporters protested and even large demonstrations happened. He is now exiled in the United States and still active in opposing the Zimbabwean government under the leadership of Robert Mugabe.
8 – Mordechai Vanunu
This Israeli is also known as John Crossman, a former nuclear technician who revealed to the British press the details of Israel's nuclear weapons program. He was drugged and abducted by Israeli agents when he was lure in Italy and transported to Israel where he was put on trial behind closed doors. Vanunu spent his eighteen (18) years in prison and was released in 2004 but he was sentenced to another six months because of violating terms in his parole. Israel treats and called him as a traitor but internationally he was admired because of his courage to warn the world.
7 – Bobby Sands
Robert Gerard Sands is his full name, an Irishman and a Provisional Irish Republican Army volunteer who led the 1981 hunger strike together with Irish prisoners in protest for the removal of Special Category Status. The hunger strike started on March 1981 which aims for the right not to wear a prison uniform; the right not to do prison work; the right of free association with other prisoners, and to organize educational and recreational pursuits; the right to one visit, (one letter and one parcel per week); and full restoration of remission lost through the protest. He died in HM Prison Maze but his death led change for IRA's recruitment and other activities.
6 – Mahatma Gandhi
His full name is Mohandas Karamchand Gandhi. Gandhi was imprisoned several times and almost throughout his life he experienced periods of imprisonment. Even when he was young, he is already fighting for the rights of the Indian people. He does not resort to anything that can hurt other people physically, he is into non-violence means of activism. He was arrested in India in 1922, charged with treason against the British Crown. But after six (6) years, he was released because he needs to get operated for his appendicitis ailment.
5 – Liu Xiaobo
A writer and an activist, Liu Xiaobo is known as the person who called on the Chinese authorities to end the one-party communist rule in China and have democratic reforms instead. Xioabao is also the President of the PEN Centre, a body which was funded by the US Congress. He was sentenced to eleven years' imprisonment on December 25, 2009 but even if he was in jail, he was awarded the 2010 Nobel Peace Prize because of the non-violent means in fighting for human rights. Liu Xiaobao is also the first Chinese citizen to have the mentioned award.
4 – Benazir Bhutto
She was the eleventh (11th) Prime Minister of Pakistan who served for two (2) consecutive terms. This stateswoman has a very impressive political career as she became as the:
first woman in Pakistan to head a major political party
first woman elected to lead a Muslim state
Pakistan's first female prime minister
For her goal in industrial development and growth, she formulated and implemented policies which concerns social capitalism. She believes that in order to achieve economic growth, she emphasized different economic policies which include deregulation, flexible labour markets and many more. She was charged with corruption in 1996 which ended her term and went to Dubai for a self-imposed exile in 1999. On December 27, 2007, Bhutto was assassinated in a bombing after leaving a PPP rally in Rawalpindi.
3 – Leon Trotsky
Lev Davidovich Bronshtein, a Russian Marxist and also the Red Army's founder and first leader. His failure against Joseph Stalin led to his removal of his power, he was also expelled from the Communist Party and got deported in 1927. But even if he was exiled, he continued to oppose Stalin's government, he was in Mexico back then. Trotsky was assassinated on Stalin's orders to Ramon Mercader, a Soviet agent. Not only Trotsky was killed, most of his family members were also killed in separate attacks.
2 – Aung San Suu Kyi
This Burmese opposition politician has been under house arrest for fifteen (15) years! Aung San Suu Kyi is the chairperson of the National League for Democracy in Burma which in 1990 won 59% of the national votes and gained 392 of 485 of the seats in the Parliament. Suu Kyi received the following awards which includes the following:
Last June 6, 2013 at the World Economic Forum's website, she announced that she will run for presidency in Myanmar on the upcoming 2015 elections.
1 – Nelson Mandela
He is described as the "father of the nation". Nelson Mandela is the first black South African President of South Africa who served from 1994 to 1999. But before he became president, Mandela was arrested and convicted of sabotage and conspiracy on the government during that time. He served 27 years in prison, he was detained on three different prisons; on Robben Island, Pollsmoor Prison and Victor Verster Prison. He was released in 1990 when an international campaign was launched.
This work is licensed under a Creative Commons Attribution 4.0 International License.





Contact us or email us with your questions, comments or tips. Read more trending news here at HenSpark!