"It's not the house that's haunted" – this is the most popular tag line of the Insidious movie franchise / trilogy that made millions of people (including you) feel scared and haunted.
And since the last movie (Insidious: Chapter 3) was released in 2015, for sure you now totally forget that kind of scary experience.
But, the creative minds behind the Insidious franchise doesn't want you to forget about how scary their films are.
They are back with another nerve-wrecking and heart-pounding film titled Insidious – The Last Key.
Insidious – The Last Key brings back Dr. Elise Rainier (played by Lin Shaye), a parapsychologist facing her most fearsome and personal haunting yet at her own family home.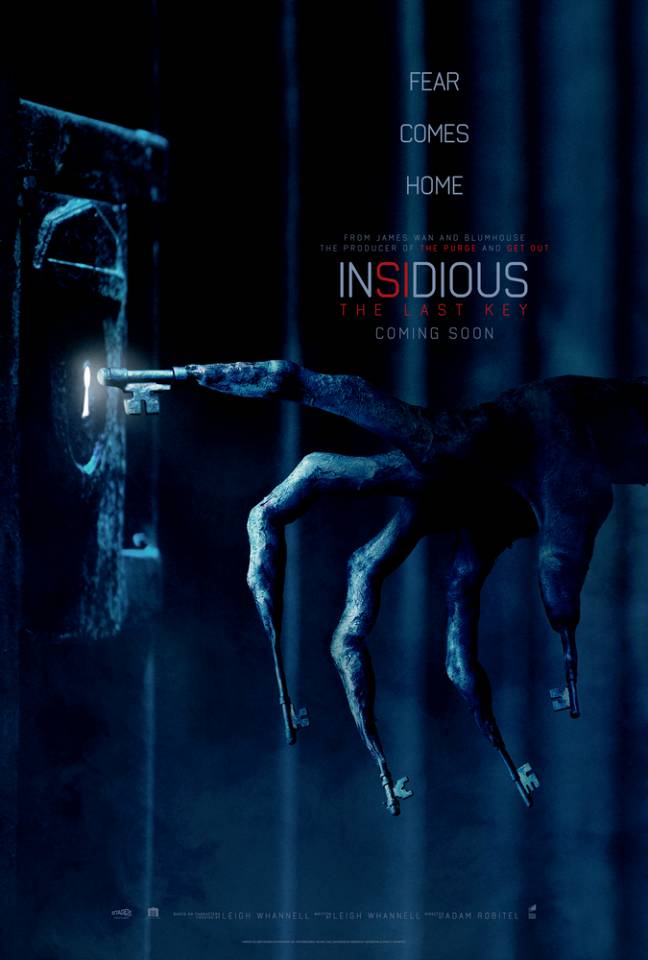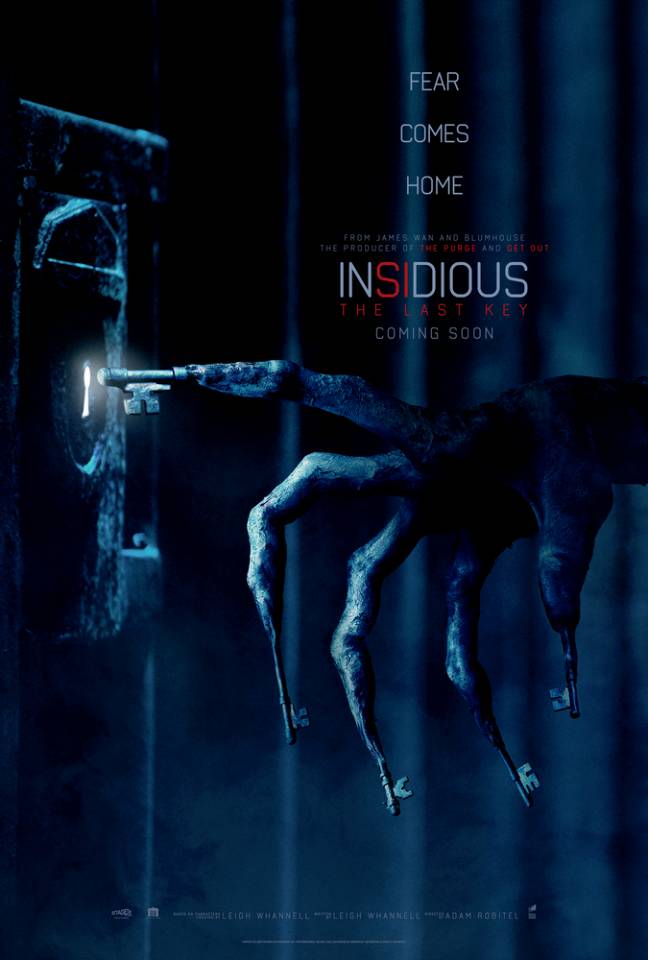 The first three Insidious films portrayed Elise Rainier as a strong, fearless woman who faced the evil spirits and demons without hesitation.
But at this new film, she will have a hard time dealing with her very own haunting experience, encounters an apparition.
Elise and her fellow demonologists will revisit her past to uncover a hidden chapter of her life which involves a certain key.
Watch the Insidious – The Last Key official trailers below:
Actress Hana Hayes will be playing the teenager Elise during her first haunting experiences.
Based on the trailer, Elise will encounter an evil creature with keys on its fingertips that can turn off the voice or screams of its victims.
Those keys certainly have another purpose other than that and that's what Elise will try to uncover at this movie.
Lin Shaye and Hana Hayes will be joined by Leigh Whannell (Saw), Angus Sampson (Fargo), Caitlin Gerard (The Social Network), and Bruce Davison (X-Men).
Insidious : The Last Key is written by co-creator Leigh Whannell (Saw), produced by Insidious regulars Jason Blum (The Purge series, Get Out), Oren Peli (Paranormal Activity) and co-creator James Wan (The Conjuring,  Furious 7); and directed by Adam Robitel (The Taking of Deborah Logan).
Insidious : The Last Key will hit the theaters on January 5, 2018.
Via nerdist.com, empireonline.com, gamespot.com
This work is licensed under a Creative Commons Attribution 4.0 International License.





Contact us or email us with your questions, comments or tips. Read more trending news here at HenSpark!