If you think that this 5.5 cm long miniature gun is not deadly, better think again.
The SwissMiniGun may look like a toy because of its size (size of a key fob) but it can fire tiny 300mph bullets that are very lethal at close range.
This two inches gun just weighs under an ounce (0.7 oz).  It is officially recognized as the smallest working revolver around the globe certified by Guinness World Records.
It is being marketed as a collector's item and costs roughly around $6,500+ or £5100+.
The manufacturers can also produce made-to-order versions made out of 18-carat gold with customized diamond studs than can cost up to £30,000+ or around 36,900 is US dollars.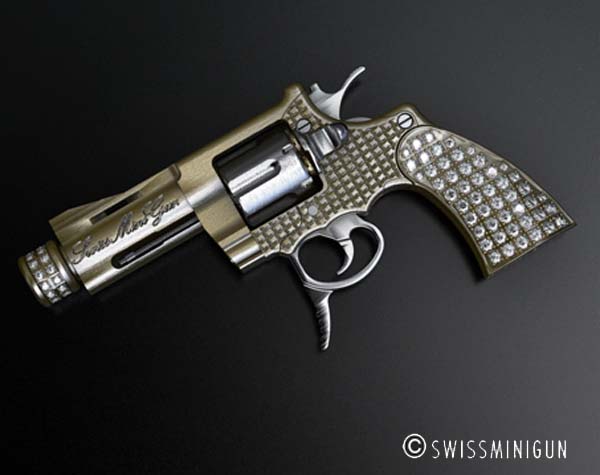 The SwissMiniGun is now a highly sought after collector's item. Many gun collectors and enthusiasts are all in awe upon seeing this mini-revolver in action.
Because of its size, making the parts and assembling the gun requires the skills of a master craftsman, like those people who are trained at jewelry and watch making.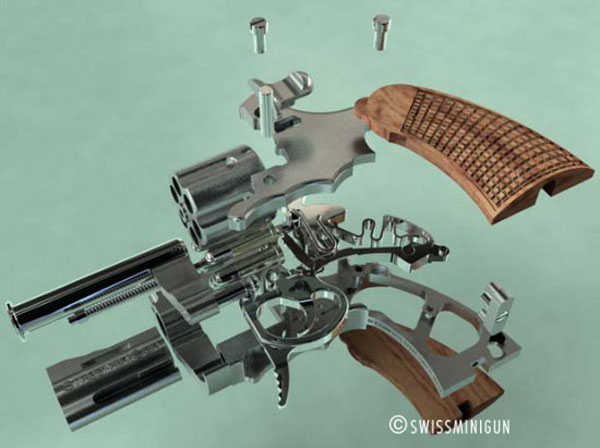 The manufacturers of the gun produce very small quantities each year. They create around 25 gold guns and 100 steel guns a year and buyers have to wait for six month to get their order done. 
However, because of its very concealable size and features, the SwissMiniGun didn't get the approval of USA gun regulators.
U.S. gun laws prohibit firearms that can go undetected at airports and it requires any working guns to have a barrel that is at least 3 inches long.
Authorities also pointed out that the bullets, because of their mini-size, are quite impossible to trace to the original model once they are fired from the cartridge.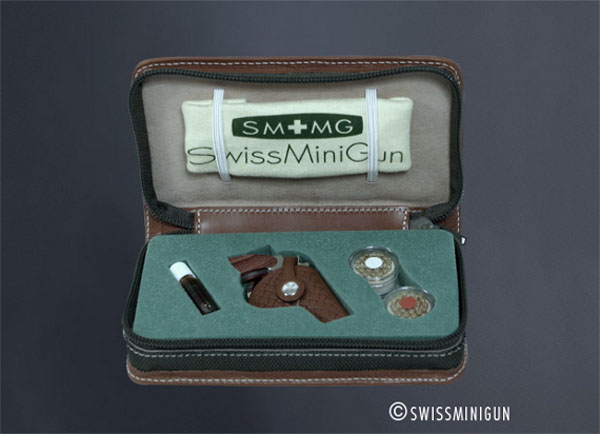 Aside from the United States, the United Kingdom also prohibits the importing of SwissMiniGun and buyers in Switzerland, Middle East Countries and Europe must produce an import permit from corresponding authorities (police) to buy one.
This work is licensed under a Creative Commons Attribution 4.0 International License.





Contact us or email us with your questions, comments or tips. Read more trending news here at HenSpark!



Recommended Stories